Born in Ottawa, Canada, Lydia is an author, humanitarian, and business-builder.
"We are inextricably connected, sharing an energy that sustains us all.
Our own healing and that of our world can only be found as one. "
At the age of twenty-nine, Lydia Dean persuaded her husband, John, to leave their comfortable life in Florida and take their young family on an inspirational journey around the world. The family settled in a quiet village in Provence, France. Lydia's childhood dreams of humanitarian work took her further from the comforts of her home as she ventured into shelters for children across India; through the jungles of Costa Rica, Southeast Asia, and Venezuela; and to China. Motivated by the simple ideal that small personal actions could make a difference, she and her family returned to the US in 2007. They launched GoPhilanthropic Travel — a social enterprise that engaged travelers with the lesser-known change-makers of the world. She later co-founded GoPhilanthropic Foundation, a non-profit that partnered with community-based organizations providing access to education, healthcare, and fundamental human rights.
In 2015, Lydia published Jumping the Picket Fence, a thought-provoking blend of living in Provence, traveling the world with young children, trusting our inner voice, and building a non-profit foundation. A few months after releasing her first book, Lydia was on a work trip to Nepal when a deadly earthquake hit the region. Returning home to her family and facing the effects of PTSD, Lydia began a painful transformation that had her listening to and seeing the world through a new lens. In her sequel memoir— Light through the Cracks and using her distinct blend of raw truth and vulnerability, Lydia takes us on an intimate and thought-provoking journey to the frontlines of human trafficking in Nepal and India, the indigenous Mayan communities of Guatemala, Mother Teresa's Home for the Sick and Dying in Kolkata, and the earthy fields of Provence where she continues to live. In her books, Lydia explores deeply relevant topics of our time—healing, philanthropy, the wisdom within nature and spirituality, and the inner work required of each of us to contribute fully to the world.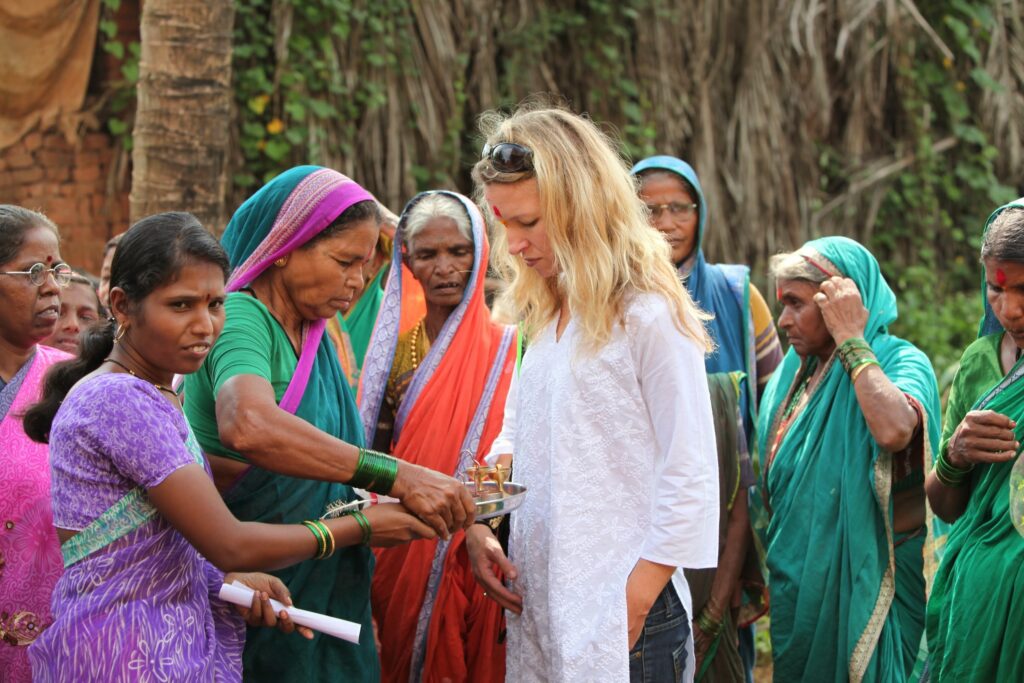 Building upon what she learned during her years building Gophilanthropic, Lydia continues to play in the meaningful, transformative travel space with Ethos Journeys  – offering unique travel experiences that foster a more profound connection to ourselves, our communities, and the world around us.
Lydia and her husband live in Provence, France, where they focus on restoration, renovation, and sharing the natural beauty of the region. They are the owners of Only Provence, the leading provider of luxury villa rentals in the region, and Provence Life, an agency devoted to Real Estate Sales and renovation projects.